The perfect solution for our customer
A perfect production environment is an important requirement for economically manufacturing pharmaceutical and healthcare products which includes the protection of operators and materials. PTA's cleanroom technology offers you a wide range of solutions in dealing with active pharmaceutical substances.
The Laminar Flow technology from PTA delivers ideal conditions for your production environment.
Our Laminar Flow Systems are exclusively developed and made-to-measure for individual customized requirements. All systems correspond to the general requirements of the pharmaceutical industry, current standards as well as GMP and FDA standards.
PTA Laminar Flow systems correspond to the clean room class acc. to ISO14644.
---
PTA Cleanroom Technology: For best possible process safety
Laminar-Flow
Vertical and horizontal laminar flow
Protection
… of the surrounding area due to a circulating system
Material
Stainless steel 1.4301 (AISI 304) design or higher grade
Filtration
Multistage filtration with final HEPA filter filtration
Protection
… of raw materials or substances due to contamination
Safety
… for operators due to contamination
Standards
Clean room acc. ISO14644 / Safety class 1 to 3 acc. DIN 12469
GMP / FDA
design acc. GMP / FDA standards
Download Flyer - Laminar Flow
---
PTA Laminar Flow – for product and operator safety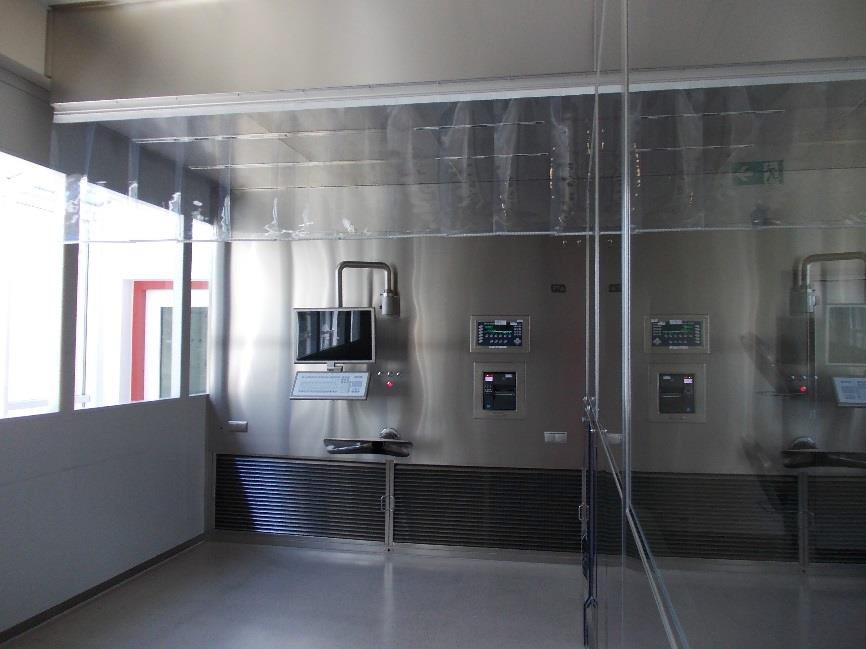 Work space
Weighing booth for sampling
Touchpanel
Flush LED-lights
3-way filtration
Special vacuum for barrels
Partition wall made of glass/stainless steel
Partition wall with integrated collision protection
Manuel sluice gate in partition wall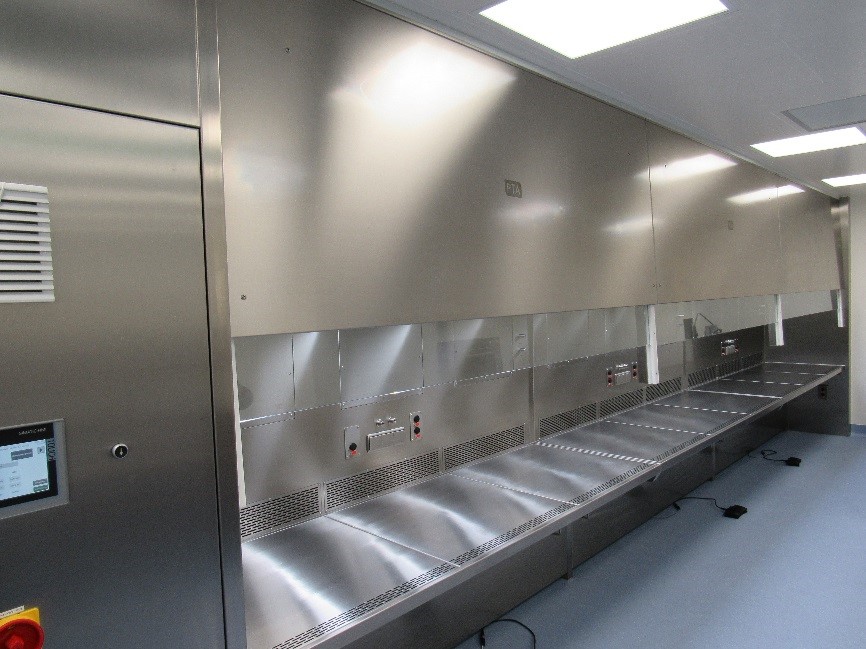 Working bench
3 working areas
Continuous working table
3-piece glass
Touchpanel
Flush LED-lights
2-way filtration
Separate guiding for exhaust air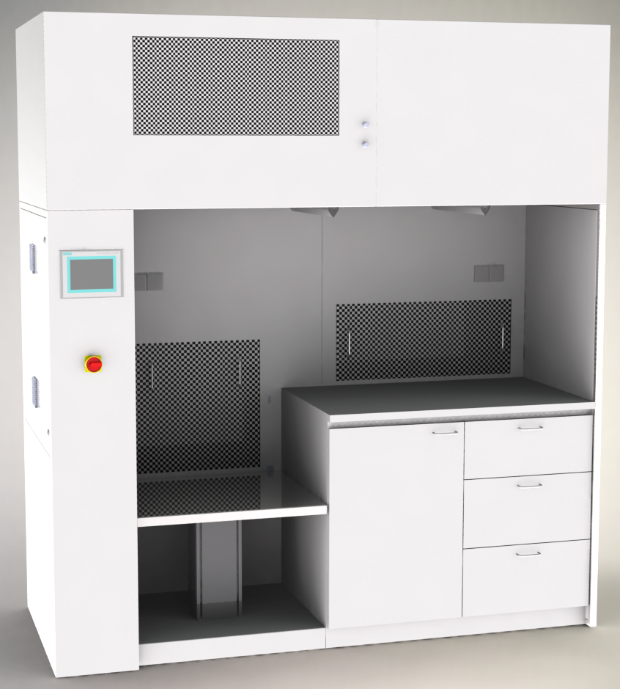 Compact working bench
Open design
Touchpanel
LED-lights
2-way filtration
Lift table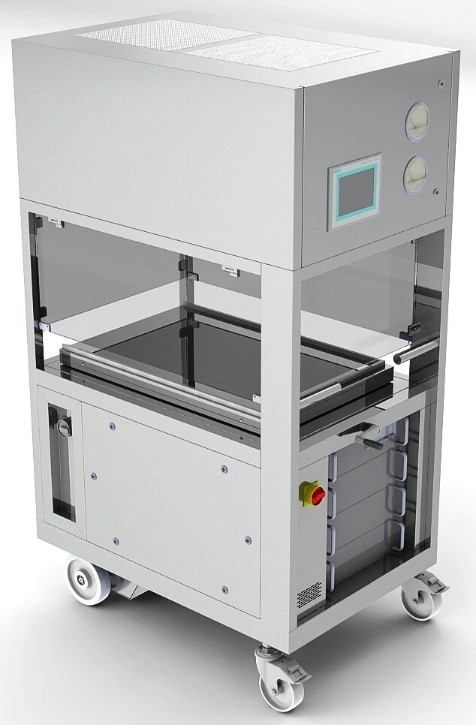 LF-Trolley
Extendable table
Touchpanel
2-way filtration